Spare Rib launch event, 15 November
We had a very entertaining and well-attended launch event for our first SunGen publication on Wednesday 15 November.  Thanks to everyone who was able to come, particularly Bridget Cooper, Rosie White, Lynne Edwards and Julie Scanlon who had travelled from out of the area.
Julie also spoke for a few minutes about Ann Torode, one of the participants interviewed for her chapter, who died earlier this month.  Everyone offered their condolences to Ann's family and friends.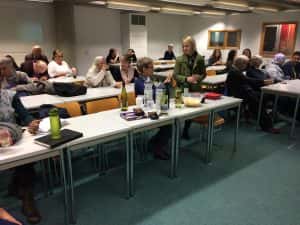 Getting ready for the introductory talks.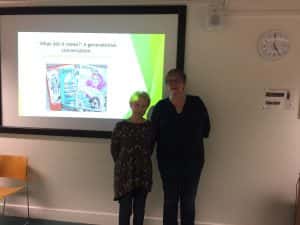 Lynne Edwards and Rosie White after their talk.