Dry January? Alcohol Related Resources for the Health Sciences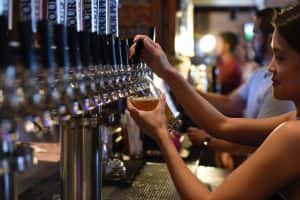 Dry January is an annual event organised by Alcohol Change UK where thousands of people attempt to give up alcohol for a month from New Year's Day until February 1st.
Cancer Research UK also run Dryathalon during January.
The aim of both campaigns is to highlight the many health and financial benefits that giving up (or cutting down on) alcohol can have, and to make people think about or readdress their relationship with alcohol.
Some useful facts from the World Health Organisation (WHO)
Worldwide, 3 million deaths every year result from harmful use of alcohol, this represent 5.3 % of all deaths.
The harmful use of alcohol is a causal factor in more than 200 disease and injury conditions.
Overall 5.1 % of the global burden of disease and injury is attributable to alcohol, as measured in disability-adjusted life years (DALYs).
Alcohol consumption causes death and disability relatively early in life. In the age group 20–39 years approximately 13.5 % of the total deaths are alcohol-attributable.
There is a causal relationship between harmful use of alcohol and a range of mental and behavioural disorders, other noncommunicable conditions as well as injuries.
The latest causal relationships have been established between harmful drinking and incidence of infectious diseases such as tuberculosis as well as the course of HIV/AIDS.
Beyond health consequences, the harmful use of alcohol brings significant social and economic losses to individuals and society at large.
World Health Organisation (WHO) https://www.who.int/news-room/fact-sheets/detail/alcohol
The Internet has a vast amount of help and guidance on issues surrounding alcohol consumption. Health professionals may find the following resources especially useful when researching the effects of alcohol harm and the prevention of harm to patients.
Public Health England has an extensive array of information and guidance on preventing ill health caused by alcohol, see for example Alcohol: applying All Our Health and Alcohol and drug misuse prevention and treatment guide
The National Institute for Health and Care Excellence (NICE) provides national guidance and advice to improve health and social care. Just searching for 'alcohol' within NICE evidence search brings up a whole host of information and guidance on the diagnosis, management and prevention of alcohol related disorders.
For more information on how to use NICE evidence search click here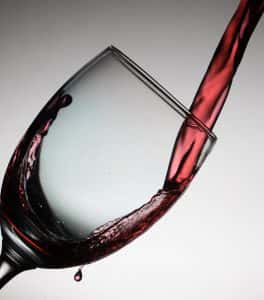 General Websites:
Drinkaware is a charity working to reduce alcohol misuse and harm in the UK. The website has information for the health professions including research and evaluation reports (https://www.drinkaware.co.uk/research/our-research-and-evaluation-reports/) as well as advice for the general public.
The Alcohol Education Trust  is a small charity which works across the UK to keep children safe around alcohol. There are some useful links to research papers on alcohol consumption and young people in the UK and Europe https://alcoholeducationtrust.org/teacher-area/key-research-papers/
NHS Alcohol Support offers facts and figures, advice and support for patients and the public for all matters relating to alcohol.
[foogallery id="11650″]