Reading for Leisure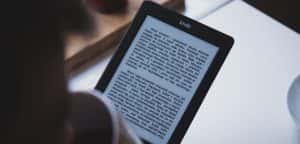 Over the winter holidays why not relax with some reading?
It's very easy in our busy lives to only read for studying or work purposes and forget that you can read for pleasure as well. Reading helps you build up your word bank, improve your spelling and grammar and is also good for our wellbeing.
I admit myself that I spend a lot more time reading newspapers and professional articles for my work. As a result reading novels slides down my list of priorities. So this year I've been taking part in our Currently I'm Reading campaign which is getting all the library team to read for pleasure and share with colleagues, academics and students what we're reading and the benefits of reading. If you pass by my office you'll see what I'm currently reading and what I've just read on the poster displayed by my desk.
So what have I been reading? I decided to make a dent in some of the secondhand books on my bookshelves that I'd not got round to reading and ones passed onto me from my family so I've read:
Sidetracked by Henning Mankell
The Passion of Alice by Stephanie Grant
In the summer I made my mind up to use the public library more for reading so in my holidays I read:
In our Mad and Furious City by Guy Gunaratne (winner of the Jhalak Prize 2019 and longlisted for the Man Booker prize in 2018)
The Matchgirl by Lynette Rees (an author discovered when self-publishing on Amazon)
Now I'm back continuing to read a French novel Les Rouges by Pascale Fautrier which I first found in a bookshop in the Gare de l'Est station in Paris. It's a fascinating read about a left wing revolutionary French family going right back to the French Revolution. I studied French and German as part of my degree so I like to alternate reading in the languages whenever I can.
If you're inspired to read but think you don't have the time to dedicate to a novel why not start off with something more manageable like poetry? Or an audiobook? If you want recommendations on what to read it's worth taking a look at the Good Reads website. You can borrow books for free from your local library. Here's the link to Sunderland Libraries to join. You can also borrow ebooks and eaudio books for free.