Journals – Why They're Worth It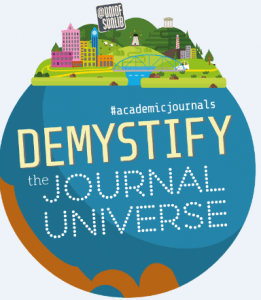 Over the past few weeks we've been out delivering journal searching sessions to Level 4 students and advanced searching techniques to Level 6 students in Childhood Studies, Criminology, Health and Social Care, Sociology, Community and Youth Work and Social Work as part of our dissertation support and also to Level 7 students in MA Social Work and MSc Practice Development.
Why use journals? Journals have a quicker publishing turn around than books so have more current material and thinking on academic subjects. Each journal will have an editorial board and articles an author submits will be peer reviewed so you can guarantee the quality of the academic research which has been inputted into the articles. Our Discover service bolts all of the electronic journals and databases we subscribe to together which can be intimidating when you're learning your subject so we always recommend you use our Key Subject Resources lists in Social Sciences as they bring together the best journals in your subject area thus saving you the time to find out what they key journals are in your degree course area. You can find these by following the My Subject Resources link from the library home page. In this case all of the Social Sciences courses come under the Social Sciences Key Resources lists. You can then select a journal from this list and just search that particular journal.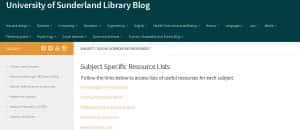 Once you go into your second year you will know the subject journals better so you can then use the Journal Titles link on the library home page to go to a specific journal you know well straight away. You can then use the same button to experiment and find other journals on similar topics by just putting a keyword in the search box eg childhood to find other journals on that topic area. The Databases A-Z link which is also on the library home page works in a similar way except the databases are listed alphabetically.
We've created a handy guide to basic journal searching with a companion video. For those of you wanting to develop your skills further we've got a useful guide to the advanced techniques (Boolean, phrase, truncation and wildcard searching) Tips and Tricks for Advanced Searches. In addition this guide Find Journal Titles will help you search one single title when you don't want to search so many journals at once or have a particular journal in mind.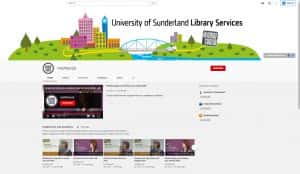 We know that many of you like to use Google Scholar alongside the university resources so we've created this blog post and video to help you sync them.
If you're working on your dissertation then our blog post on Current Awareness and Saving a Search That Works will help you set up alerts so you get an update when new material on your research topic is added to Discover automically. And you can save searches that you can run again or change.  Set yourself up with a MyEcscohost Discover account to create and alert and save your searches.
You might also want to follow up journal articles that are referenced in articles you find on Discover. If you we cannot give you full text access to the journal then you can order a copy for free via our Inter Library Loans service. Our video explains how to find an article and then submit an Inter Library Loan form.
Don't forget if you have any difficulties finding the articles/journals you want, identifying keywords or accessing full text just ask on our Library Talk chat box 24/7 or come along to one of our Drop-ins (Murray Tue 1-4pm St Peter's 10am-1pm)