Accessibility for All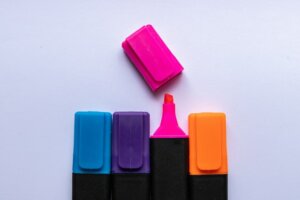 At last week's Module/Programme Studies Board for Childhood Studies I received a request to promote the accessibility tools I have written about this year to reach all of you studying Social Sciences.
To kick start the tools you can find these videos on our @UniofSunLib YouTube channel:
Using Adobe Read Out Loud on an eBook
Downloading the ATbar to Read an eBook
Read out loud is a useful feature to vary your learning and will appeal to you if you have an audio learning preference or dyslexia or a visual impairment. The ATbar is a free downloadable toolbar which has a built in read out loud feature, coloured overlays (allowing you to tint the screen) and a spell checker. Coloured overlays are useful if you have visual stress or dyslexia. If you like it you'll love another free tool bar MyStudyBar by EduApps. This is also free to download and has even more facilities. It too offers coloured overlays as well as the ability to tint your screen, use a reading ruler, utilise a magnifying glass and lets you use your voice to activate your computer. There is a built in voice to text feature and word predictor and it can help you learn how to touch type. The toolbar can also help you plan as it has sticky notes and mind mapping tools. You can install this toolbar on your PC or save it on the Cloud or on a memory stick so you can use it on any laptop or PC that you use. In addition this type of toolbar is also handy if English is not your first language.
In addition at the University of Sunderland you have access to TextHelp Read & Write which has:
text-to-speech.
word prediction.
picture dictionaries.
audio maker.
study highlighters.
You'll find it on all university computers plus you can download it for free and install it at home from the Software Download portal using your university ID and password. Here are the help guides where you can watch the coaching videos to learn how to use each tool.
Don't forget that information on these tools is on the Library and Research Skills pages I have placed on your Programme pages on Canvas.