Calling all illustrators – Yoto Kate Greenaway Medal 2023 shortlist announced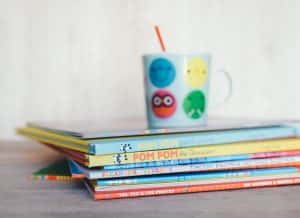 The shortlists for the 2023 Yoto Carnegie awards, the UK's oldest book awards for children and young people, have been announced. Celebrating the best in children's writing and illustration respectively, the Medals are unique in being judged by children's librarians.
The Yoto Carnegie Medal for Illustration is awarded for an outstanding book in terms of illustration for children and young people. This year's shortlist (alphabetically by illustrator surname) is as follows:
Rescuing Titanic illustrated and written by Flora Delargy (Wide Eyed Editions)
Alte Zachen: Old Things illustrated by Benjamin Phillips, written by Ziggy Hanaor (Cicada Books)
The Worlds We Leave Behind illustrated by Levi Pinfold, written by A. F. Harrold (Bloomsbury Children's Books)
The Visible Sounds illustrated by Yu Rong, written by Yin Jianling (UCLan Publishing)
The Comet illustrated and written by Joe Todd-Stanton (Flying Eye Books)
Saving Sorya: Chang and the Sun Bear illustrated by Jeet Zdung, written by Trang Nguyen (Kingfisher)
More details about each book are available on the Yoto Carnegies web site.
The winners of the 2023 medals will be announced on 21st June 2023. The winners will each receive £500 worth of books to donate to their local library, a specially commissioned golden medal and a £5,000 Colin Mears Award cash prize.
Use this opportunity to explore our library ebooks on art and design illustration. You can also read 'Long Way Down' in our library, winner of the 2021 award.
[Information sourced from the Yoto Carnegie Greenaway medal web pages]