Excellent online Fashion resources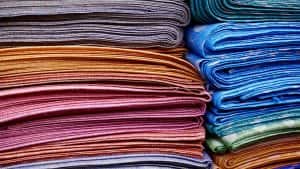 As Fashion students, there are lots of online resources available to you to help inspire your creative juices!
The Fashion History Timeline is an open-access source for fashion history knowledge, featuring objects and artworks from over a hundred museums and libraries that span the globe. The Timeline website offers well-researched, accessibly written entries on artworks, garments, films and specific time periods, for those interested in fashion and dress history.
World Global Style Network (WGSN) is an online style gallery. The first time you use it, you will need to set up an account with your university email address (@sunderland.ac.uk).
Listen to this podcast from Bloomsbury exploring carbon emissions, highlighting that "he fashion industry is currently responsible for 10% of annual global carbon emissions." Dr. Leslie Davis Burns explains how we can change that, breaking down key concepts and ideas covered in her own classroom. Discover what different organizations and retailers are doing to be more sustainable and learn how you can help to reduce the negative impact the fashion industry has on our environment."