Fashion research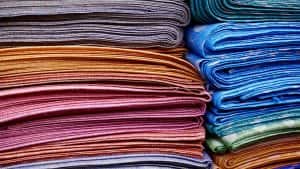 These resources are really valuable when researching for your assignments.
Euromonitor focusses its industry analysis across consumer goods and services, including market performance, market size, company and brand shares and profiles of leading companies and brands. For example, fashion students may want to research market sector data on consumer trends and spending.
The Fashion History Timeline is an open-access source for fashion history knowledge, featuring objects and artworks from over a hundred museums and libraries that span the globe. The Timeline website offers well-researched, accessibly written entries on artworks, garments, films and specific time periods, for those interested in fashion and dress history.
IBISWorld provides industry intelligence that analyses the environment of over 400 UK industries. Each industry report provides detailed performance data and analysis on the market, leading competitors, operating strengths and weaknesses, external drivers, major player market strategies, industry profit and cost structure benchmarks. For example, you can access industry data on the fashion industry on manufacture, wholesale and retail.
World Global Style Network is an online style gallery. The first time you use it, you will need to set up an account with your university email address (username@sunderland.ac.uk).