Big Talk Book Feedback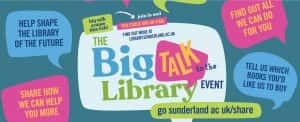 Through our library Big Talk campaign you kindly gave us some feedback on the subject areas in Social Sciences you'd like us to buy more material on. These areas included:
Social problems eg Social Movement Theory, sex work, gangs (history)
Children who offend (criminals/prisoners)
Contemporary thinking of child development
Childhood policies and practices
Educational outcomes for looked after children
Quality parental time with children
Diversity in families – including same sex couples
Sociology – Weber, Veblen and Bourdieu
Global issues – in sociology
Follow the links above to discover what the library currently holds on these topics and include what we've bought this year. For example we bought new subject dictionaries for Sociology. You will find some of the latest material we bought in the 2018/19 academic year on October, November, December, January and February – April new resources lists. We're in the process of adding further lists for you to cover material bought from April onwards so watch out for more lists coming soon.
Some of the topics you've suggested have so many items that we've restricted the results to a particular time period to make it more manageable for you. When you follow the link you'll be able to adjust the search to a time period that suits you or add in more search words to drill down further.
In addition it's worth noting you might want to try the search out on Discover to find journal articles. As for example topics like prevent policing are likely to have more current material available through academic journals. Here's the prevent policing topic run as an advanced search with its results using the Advanced Search box "prevent" AND policing