Yoto Kate Greenaway – Illustration award winner 2022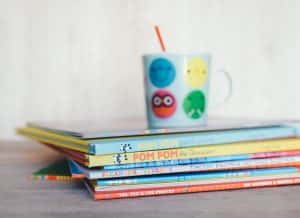 The winner of the 2022 Yoto Kate Greenaway medal is Danica Novgorodoff's illustrated edition of Jason Reynold's 2019 book 'Long Way Down'. This award is judged by children's librarians for an outstanding book in terms of illustration for children and young people. Here are an extract from the announcement of the winners:
Illustrator Danica Novgorodoff said "I am honoured and humbled to receive the Yoto Kate Greenaway Medal. Working on Long Way Down, interpreting Jason Reynolds' beautiful text into images, was a dream project for me and its own reward, but I am thrilled to find that the graphic novel has resonated with readers as well….Through the illustrations, I wanted to show…emotional torment, to make…internal feelings come alive on the page. The book doesn't preach, but it asks readers, what do you feel, and what would you do? ….graphic novels are also an extraordinary, complex, versatile medium in themselves, not dumbed down versions of "real" books. You wouldn't discourage a kid from going to a museum to look at paintings or sculptures or photography, so why would you tell them not to look at artwork in a book? Images are visceral in a different way than text, and when an artwork moves you, it's speaking to you in a different language than words. There is no single way to tell a story, and graphic novels are one fascinating way to express emotions and ideas that can't be put into words alone."
Full details about the awards and what it means to the winners is available on the CILIP Yoto Carnegie and Kate Greenaway web pages.