Calling all illustrators – Yoto Kate Greenaway Medal shortlist announced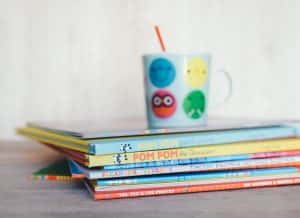 The shortlists for the 2022 Yoto Carnegie Kate Greenaway awards, the UK's oldest book awards for children and young people, have been revealed this week. Celebrating the best in children's writing and illustration respectively, the Medals are unique in being judged by children's librarians.
The Yoto Kate Greenaway Medal is awarded for an outstanding book in terms of illustration for children and young people. This year's shortlist (alphabetically by illustrator surname) is as follows:
Drawn Across Borders illustrated and written by George Butler
The Midnight Fair illustrated by Mariachiara Di Giorgio, written by Gideon Sterer
Too Much Stuff  illustrated and written by Emily Gravett
Long Way Down illustrated by Danica Novgorodoff, written by Jason Reynolds
Milo Imagines the World illustrated by Christian Robinson, written by Matt de la Pena
Shu Lin's Grandpa illustrated by Yu Rong, written by Matt Goodfellow
I Talk Like a River illustrated by Sydney Smith, written by Jordan Scott
The Wanderer illustrated and written by Peter Van den Ende
The winners of the 2022 medals will be announced on 16th June 2021. The winners will each receive £500 worth of books to donate to their local library, a specially commissioned golden medal and a £5,000 Colin Mears Award cash prize.
Check out the full details here.
Use this opportunity to explore our library ebooks on art and design illustration. You can also read 'Small in the city' in our library, winner of the 2021 award.
[Information sourced from the Yoto Carnegie Greenaway medal web pages]