Kate Greenaway Illustration award winner 2021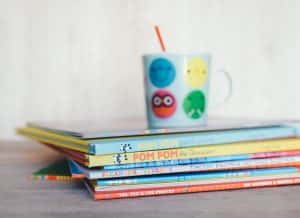 The winner of the 2021 Kate Greenaway medal is author and illustrator Sydney Smith for 'Small in the City' This award is judged by children's librarians for an outstanding book in terms of illustration for children and young people. Here are some extracts from the announcement of the winners:
This book is a story about a child's journey through an urban landscape and processing the loss of a friend.
Ellen Krajewski, Chair of 2021 judging panel, comments that: "Small in the City is an evocative and immersive book which tells quite an ordinary story in such an extraordinary way that it surprises you. It conveys just how it feels to be small in an over-powering city. It's understated whilst also managing to build to a moving emotional end with the themes of being lost, alone, and overlooked, taking on a much wider resonance. It's a striking and atmospheric example of artistic storytelling skills which is almost cinematic in its depiction of a child's view of an imposing urban landscape."
Full details about the awards and what it means to the winners is available on the CILIP Carnegie and Kate Greenaway web pages.
The great news is that we have our very own copy of 'Small in the city' in our library! This means you come and borrow it and enjoy the story and illustrations for yourself!