Hints and tips on using ebooks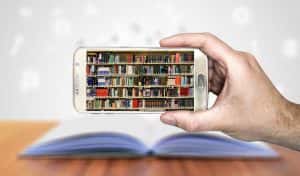 How are you getting on with using the Library ebooks?
Check out all the new books we have bought recently for the Faculty of Arts and Creative Industries. Many of these are in arts, design and performing arts subjects, and include many ebooks.
When accessing an ebook you usually have the option of reading it online or downloading a copy of the e-book for a specified period of time. We recommend reading e-books online as this allows you to use more features such as adding notes, searching within the book, printing, and copying.
If you'd like hints and tips on accessing ebooks, explore our useful guide for accessing resources off-campus.
Do you have suggestions for more ebooks we can buy for the library? Make sure you let us know by filling in this form.
For advice on using coloured overlays and 'read out loud' options for ebooks, consult the blog post written by Hilary, our Social Sciences librarian.