ScholarCheck Citation Tool on HeinOnline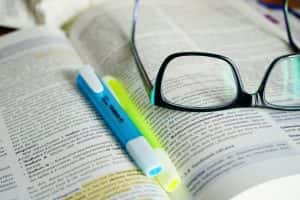 Remember our blog post on citation trails? The post demonstrated how to use backward and forward techniques to find more material on your search topic. In addition these techniques are useful for checking the impact of a journal article. HeinOnline has a similar built-in feature which you can use to check if other journals articles have cited an article or if other journal articles have cited an author. It's called ScholarCheck.
You may be familiar with eJournals on HeinOnline if you're studying Criminology, Professional Policing our BA (Hons) Social Work or Integrated Degree Apprenticeship or MA Social Work. This handy video on YouTube on the HeinOnline blog post Tip of the Week: How to Use ScholarCheck explains the different ways you can use ScholarCheck information. I tried using Theoretical Criminology volume 21 issue 1 2017 and browsed through the list of articles on the issue. I found Scholar Check on the article on Race and Policing in Historical Context: Dehumanization and the Policing of Black People in the 21st Century by Akwasi Owusu-Bempah: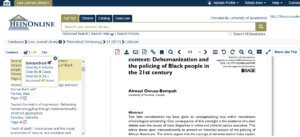 If you click on the author's name on the content list on the left you will get a pop-up box displaying the Author Profile giving you metrics on citations of Owusu-Bempah's article: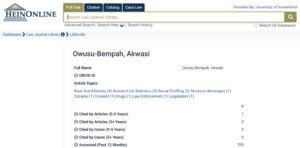 You can use the same approach on other eJournals in the HeinOnline Law Journal Library or try some of the tips in the How to Use ScholarCheck video.