English language and literature on BBC Radio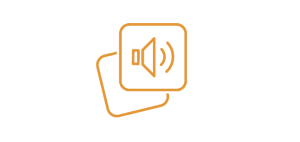 Interested in poetry and performance? Then listen or download the latest episodes of BBC Radio 3's The Verb at 2200 on Friday nights. Tonight's programme Between Two Countries focuses on writers who spend their time in different places and how it affects their writing.
Although Poetry Poetry Please is not currently on air. However you can find past episodes on the programme archive.
If you are more interested in language and creative writing then Word of Mouth on Radio 4 is a discussion programme on the use of language and creative writing. You can catch up Mondays at 2300 or Tuesdays at 1600. Last Monday's broadcast Listen and Learn: How to Make Better Conversation examines how better use of language can help reduce conflict. Catch up with previous episodes via the archive.
Off the Page broadcasts new writing and discussion. The programme is on air on Friday evenings at 1830. Today's programme Rules will look at what they are and how to break them. You will find its previous episodes online.
If you prefer literature then World Book Club presents current day authors talking about their recent novels. Catch past episodes on the Archive. The latest episodes are live on Sundays every month at 306am local time. This Sunday 3 March Kenyan writer Ngugi Wa Thiongo discusses his novel A Grain of Wheat which is set as Kenya gains independence from the United Kingdom.