The Murray and St Peter's Library – longer self service opening hours begin 2nd October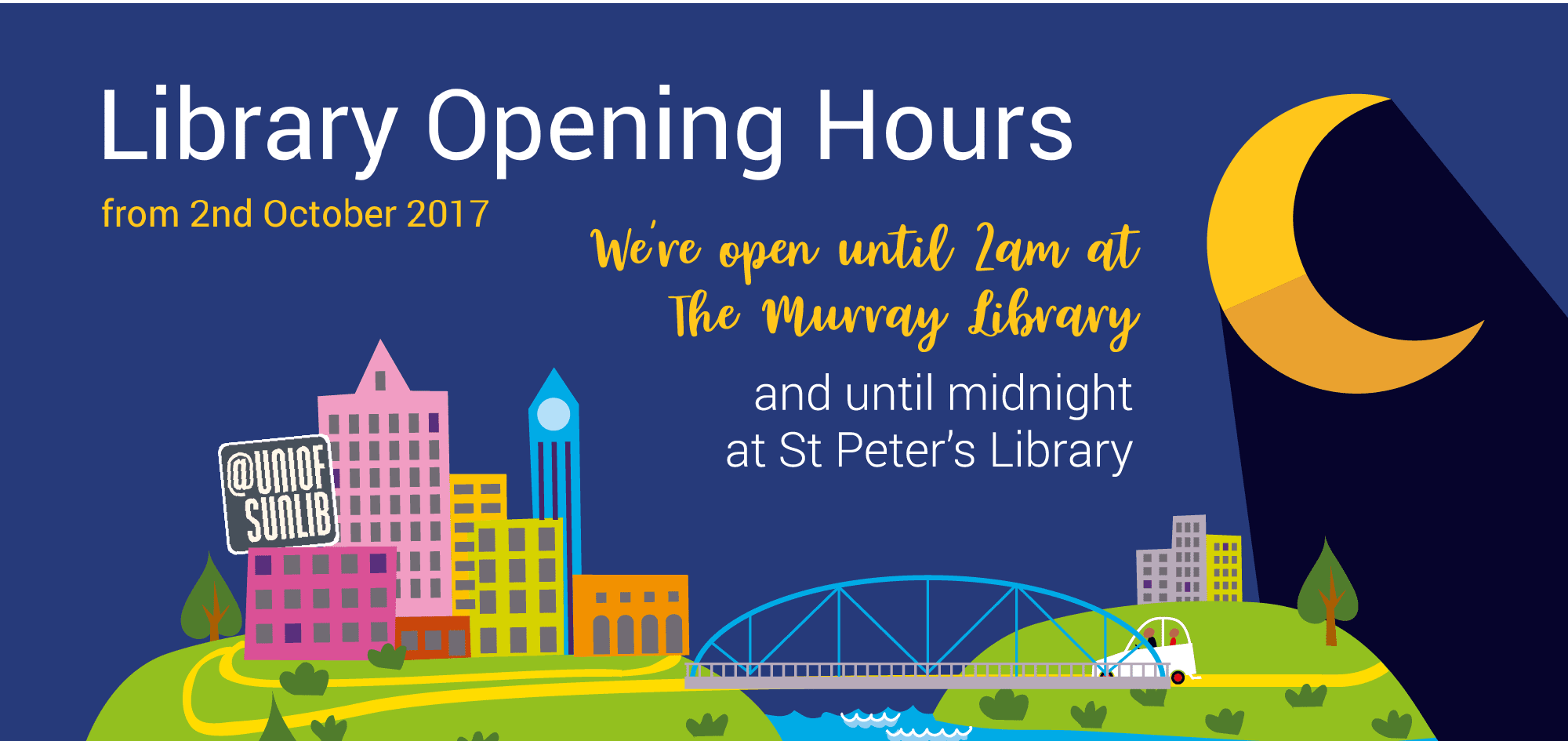 From Monday 2nd October The Murray Library will be open until 2am and St Peter's Library until midnight. Both Libraries will also have an extended period of 24/7 opening from 16th April – 1st June 2018.
You will need your campus card to access the buildings during self service hours.
Our full opening hours for the year ahead which show times we are open with staff and self service are available on our library website: https://library.sunderland.ac.uk/about-us/opening-hours/