Re-setting your Password
Did you know that if you need to change your password as you've forgotten it you can do it yourself? All you need is to have a personal email address registered with the university, or a security question set up. Go to My Sunderland and click on 'Support' then choose 'My IT Support' or follow the link and instructions below:
https://my.sunderland.ac.uk/display/uniitsupport/My+IT+Support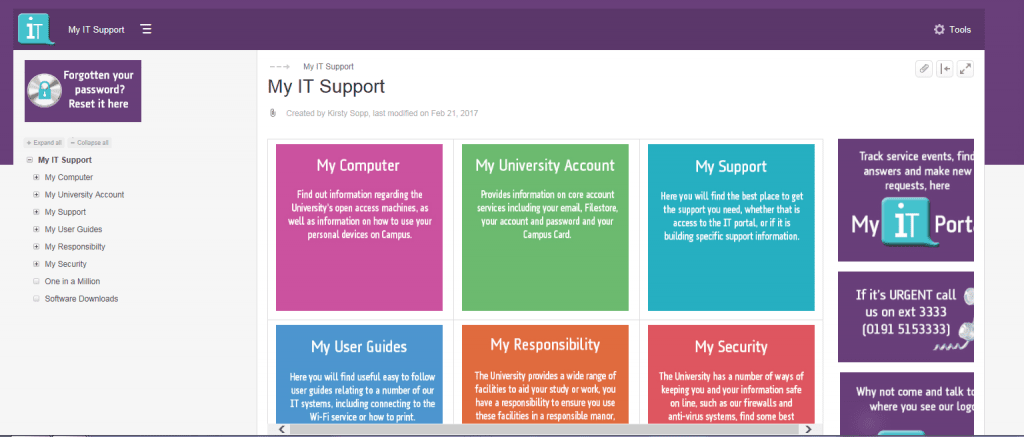 Once you are on the My IT Support page, click on 'Forgotten your password? Reset it here' on the top left of the page. If you wish to go there now click on the image below: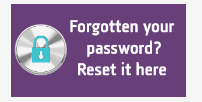 Simply follow the onscreen instructions to get a reset sent to your personal email or answer your security question: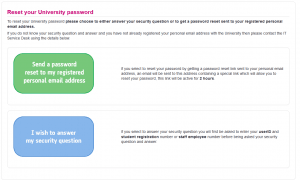 If you do know your password but wish to change it to something more personal or secure you can go to https://selfcare.sunderland.ac.uk/ then log in and click on 'reset your password'.