New Resource: Education Research Complete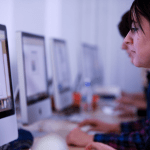 Education Research Complete  is a new database available via Discover containing full text journal articles, conference papers and books.
It contains the full text of:
over 1,300 journals
over 2,500 education related conference papers
access to over 500 ebooks
It includes all levels of education from early childhood to higher education, and all educational specialties, such as multilingual education, health education, and testing.    It also covers areas of curriculum instruction as well as administration, policy, funding, and related social issues.
Fully searchable via Discover and the full text is directly available.
This replaces the Professional Development Collection database
If you require any support using this database or accessing resources in general or have any further questions, please contact us at library@sunderland.ac.uk or contact us on Livechat 24/7.