Spotlight on: Sport and Exercise Science Resources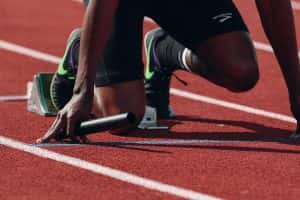 There are lots of different resources available from the library to help you with your wider reading and research in the Sport and Exercise Sciences. Here are just a few highlights to get you exploring:
Journals – to access any of our online journals you need to be logged on with your University of Sunderland login details, this ensures that you are accessing the journal through our subscription. You can browse for journals by title or subject area, just select Journal Titles on the Library Homepage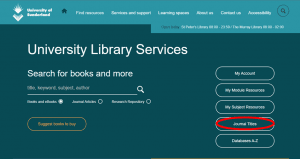 Click on the titles below for full text access, to browse recent editions and to search within the publication using keywords.
Journal of Sports Sciences – publishes research on various aspects of the sports and exercise sciences, including anatomy, biochemistry, biomechanics, performance analysis, physiology, psychology, sports medicine and health, as well as coaching and talent identification, kinanthropometry and other interdisciplinary perspectives. The Journal also publishes review articles, case studies, letters to the editor, short communications and book reviews in additional to original research.
Science and Medicine in Football – publishes original research on topics such as physiology, biomechanics, nutrition, training and testing, sports medicine, performance analysis, sport psychology and coaching. The publication also includes review articles, clinical and applied case studies, short communications/technical reports, letters to the editors, and editorials
Journal of Applied Sport Psychology – is the official publication of the Association for Applied Sport Psychology (AASP). The Journal is designed to advance thought, theory, and research on applied aspects of sport and exercise psychology. It includes experimental studies, qualitative research, correlational studies, case studies, position papers, critical reviews and theoretical developments specific to applied research conducted in sport and/or exercise settings.
Sport, Education and Society – focuses on the publication of social science research on pedagogy, policy and the body in society and the wide range of associated social, cultural, political and ethical issues in physical activity, sport and health. The journal looks at physical education, sport and health education in schools, colleges and other sites of education as well as the pedagogies of play, calisthenics, sport and leisure, sports clubs, the leisure industry, private fitness and health studios, dance studios and rehabilitation centres.
Text adapted from Taylor & Francis online.
SPORTDiscus – click on the title below to search for articles and more using Library Search. You will need to be logged on with your University ID and password to access the database.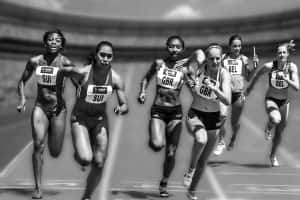 SPORTDiscus with Full Text is a subject specific database for sports and sports medicine research. It contains full text articles on sport, exercise physiology, sports medicine, sports injuries, sports nutrition, sports psychology, physical therapy, occupational health and related topics from over 600 journals, plus summaries of additional articles and materials as well as abstracts and references, reports, conference proceedings, trials and reviews and references to dissertations and theses.
SPORTDiscus features:
Over 650 full text journals
Full text coverage dating back to 1930
Abstracts for more than 970 journals
Over 3,800 detailed records for sports related video
Over 160,000 articles with searchable cited references