New UK-wide sculpture project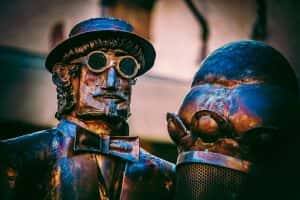 Art UK has started adding sculpture to their website as part of a unique UK-wide cataloguing project. The first thousand sculptures are now available online, free of charge, to people in the UK and all over the globe via www.artuk.org. An estimated 150,000 more will follow by the end of 2020.
These first images, and their associated digital records, form part of the largest sculpture cataloguing project ever undertaken in the UK. Most sculptures in the national collection have never been photographed before. By the project's conclusion, the UK will become the first country in the world to create a free-to-access online photographic showcase of its publicly owned sculpture, for everyone's enjoyment, learning and research.
The project's extensive learning and engagement programme is taking place across the country. 60 sculpture-related films are being made with and by young people, and 75 Sculpture Around You events are engaging communities with their local sculpture. The Masterpieces in Schools initiative is taking 125 sculptures into primary and secondary schools for the day, inspiring a passion for art from a young age.
As project partners, the Royal Society of Sculptors has been collaborating with Art UK to develop exciting learning opportunities. Society members have been involved in the delivery of Masterpieces in Schools alongside public collections, offering great learning potential for both pupils and staff at each site. Society artists are featuring in films about contemporary sculptural practice and a series of Society-led Sculpture Around You public events are in development.
[Text sourced from the Royal Society of Sculptors]