MAI Journal of feminist visual culture – launch of free open access journal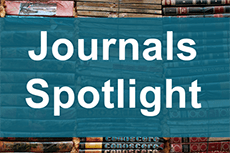 MAI Journal of feminist visual culture is a new open access  feminist journal founded and edited by Anna Backman Rogers (Senior Lecturer in Feminist Philosophy and Visual Culture, University of Gothenburg, Sweden) & Anna Misiak (Senior Lecturer in Film/MA Film & Television Course Coordinator, Falmouth University, UK) in collaboration with an international board of feminist scholars and creative professionals. Topics will include media studies, photography and fashion.
It has just been launched and as an open access journal is freely available. Topics will include photography, media studies and fashion.