New Books for Social Sciences – Winter 2022/23
We've added some new books and eBooks to Library Search, which arrived from December to February. You can find them all on our new system, "Library Reading Lists", which has replaced the previous system, "My Module Resources".
Take a look at our 'New Resources for School of Social Sciences' list.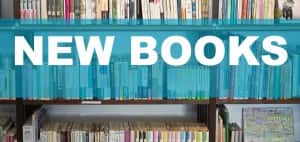 A new edition of 'Adventures in social research: data analysis using IBM SPSS statistics'- Sociology, Criminology Health and Social Care and Leadership in Criminal Justice and Policing.
Essential reading 'Human rights & social work: towards rights-based practice' – Social Work.
New Edition of 'Research design: qualitative, quantitative, and mixed methods approaches' – All Social Science Courses.
'Understanding Homicide'- Useful reading for Criminology, Policing and Investigation.
Essential reading 'The early childhood graduate practitioner competencies  a guide for professional practice'- Childhood studies.
Additional reading 'Teaching Reading: a playbook for developing skilled readers through word recognition and language comprehension' – Childhood Studies.
'Where's your argument? : how to present your academic argument in writing' – Useful for all Social Science Students.
Additional copies of 'Critical Thinking Skills: Effective Analysis, Argument and Reflection' – Social work/ All Social Sciences.
If you have a book you would like us to buy, then follow our Suggest a Book link on the library homepage to request it. We will try and get it as an eBook where possible so more students can use it.