Creative Lives 5th April – Bettina Von Zwehl
The School of Art and Design Creative Lives' presentations highlight how creative graduates across the field of art and design work, live and thrive in the arts and creative industries. These artists will be speaking about their career journey and projects they are currently involved with.
The talks are open to all students and staff in the Faculty of Arts and Creative Industries, and the general public. There's no need to book individual places, just come along on the day. The talks will run every Tuesday 4.00-5.00pm from 1st February to 5th April 2022.
Tuesday 5th April – Bettina Von Zwehl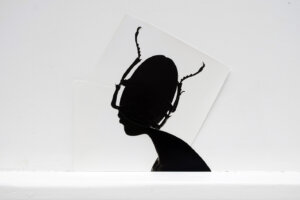 Bettina von Zwehl has centred her artistic practice on photography, installation and archival exploration evolving through artist-residencies in museums. She has completed several high-profile residencies and commissions at museums, galleries and institutions around the world including the Victoria and Albert Museum (2011), the Freud Museum (2015) and the New-York Historical Society Museum (2018), The Queens House, Greenwich (2018) and at Innsitu in liaison with Schloss Ambras, Austria. (2019/20).
Her photographs are held in the collections of the Solomon R. Guggenheim Museum, New York; LACMA, Los Angeles; TheV&A, Arts Council Collection, London; National Portrait Gallery; the Rubell Family Collection, Florida; and Pier 24 Photography, San Francisco.
Please join us for this session via this Teams link.
More details about this 10 week programme of speakers and dates are available online.