Creative Lives 29th March – Benji Spence
The School of Art and Design Creative Lives' presentations highlight how creative graduates across the field of art and design work, live and thrive in the arts and creative industries. These artists will be speaking about their career journey and projects they are currently involved with.
The talks are open to all students and staff in the Faculty of Arts and Creative Industries, and the general public. There's no need to book individual places, just come along on the day. The talks will run every Tuesday 4.00-5.00pm from 1st February to 5th April 2022.
Tuesday 29th March – Benji Spence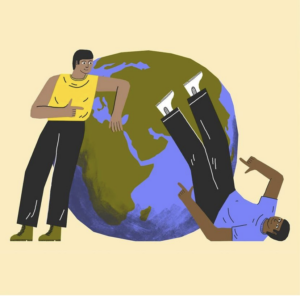 I'm an early career freelance illustrator based in Newcastle. I studied the Art Foundation at Sunderland University and then went on to do BA Illustration at Cambridge School of Art. My professional work is predominantly editorial illustration with some packaging and branding as well. The foundation of my work is shape, composition, and colour. I make bold and playful illustrations that aim to instantly engage the viewer.
Please join us for this session via this Teams link.
More details about this 10 week programme of speakers and dates are available online.