Creative Lives 22nd February – Eva Masterman
The School of Art and Design Creative Lives' presentations highlight how creative graduates across the field of art and design work, live and thrive in the arts and creative industries. These artists will be speaking about their career journey and projects they are currently involved with.
The talks are open to all students and staff in the Faculty of Arts and Creative Industries, and the general public. There's no need to book individual places, just come along on the day. The talks will run every Tuesday 4.00-5.00pm from 1st February to 5th April 2022.
Tuesday 22nd February – Eva Masterman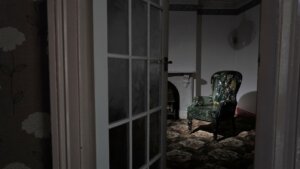 Eva Masterman is an artist working primarily with clay. She has an MA in Ceramics and Glass from the Royal College of Art, and is currently a PhD student at Newcastle University, where she recently completed the Norma Lipman Ceramic Fellowship. She has exhibited widely, including at the 2017 British Ceramics Biennial; and is a co-founder of social outreach art collective Collective Matter.
Her podcast, Clay Commons, launched earlier in 2021, exploring the rise of a diverse movement of community ceramic practices, and investigates how clay can play a central role in creating alternative solutions to arts education and new systems of value in society.
Please join us for this session via this Teams link.
More details about this 10 week programme of speakers and dates are available online.