Social media research methods ebook now available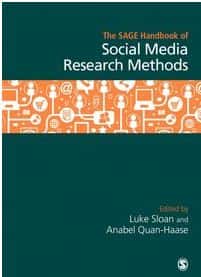 Whether or not you're studying the BA Social Media Management course, you may well be interested in how to conduct research on social media. If so, Luke Sloan's 2017 "SAGE handbook of social media research methods" might be useful to you. The library has recently purchased the ebook edition, so you can access it from anywhere in the world with your university username and password.
The handbook provides "… coverage of the entire research process in social media, data collection and analysis on specific platforms, and innovative developments in the field, this handbook is the ultimate resource for those looking to tackle the challenges that come with doing research in this sphere."
Here is more information on how to find and access the University of Sunderland's ebook collection.