Contemporary drawing from 1970 to now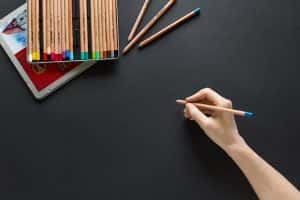 A British Museum touring exhibition 'Pushing paper – contemporary drawing from 1970 to now' is coming to Durham University February – May 2020.
The exhibition highlights the breadth and quality of the British Museum's collection of modern art, as well as its global scope. 56 works which will showcase the astonishing diversity of contemporary drawing over the last fifty years, with graphic work by artists such as David Hockney, Rachel Whiteread, Sol LeWitt, Anish Kapoor, Tracey Emin and Grayson Perry, as well as exciting works by emerging artists like Hamid Sulaiman and Rachel Duckhouse.
For the first time, the British Museum has co-curated this exhibition with partner museums from around the UK. In a new way of working, curatorial staff from partner museums collaborated with the British Museum to decide on themes within the exhibition and to research and select the works on display, as well as contribute chapters to the accompanying catalogue. Curators from the partner museums involved in the project included Alix Collingwood-Swinburn, Curator of Western Art at Durham University.
The exhibition is running at the Oriental Museum, Elvet Hill, Durham, DH1 3TH from 29th February to 17th May 2020, open 10.00am – 5.00pm.
[Text sourced from Durham University web site]