Photo North Festival – student competition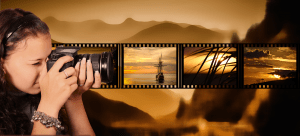 Photo North Festival is run by a small team of photography and curatorial professionals – it is back for a second year from 30 November – 2nd December 2019, just down the road at Harrogate Convention Centre.
This unique photography event is aimed at the professional photographer, art-enthusiast, keen amateur and students.
The festival brings together a sensational display of exhibitions, talks, walks, workshops and portfolio reviews from highly respected and emerging artists.
Calling all students – if you are 'currently studying lens based media course in the UK or overseas' you are eligible to enter the student competition – don't hang about as the deadline for entries is 8th November – get your creative juices flowing now!
[Details and text sourced from Photo North Festival web site]