New Glass Review – many past issues freely available online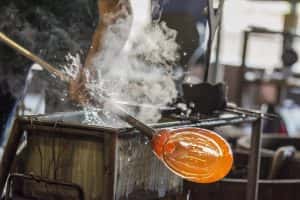 The New Glass Review is a key publication of The Corning Museum of Glass – it is an international survey of contemporary glass.
It was launched in 1979 and as described on the Corning web site, "New Glass Review has served as an annual benchmark for contemporary glass, documenting the innovation, dexterity, and creativity of artists, designers, and architects working in this challenging material." (quote from Corning Museum of Glass).
We have a selection of issues available at the Murray Library which are available to borrow.
We have recently discovered that a number of past issues of the New Glass Review are freely available on the Corning Museum web site.
In addition to this, there is an online search facility including options to browse by subject, author and technique.