George Eliot 200th anniversary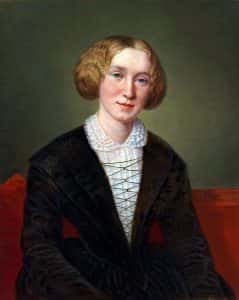 George Eliot (born Mary Ann Evans), a Victorian author, was born in 1819, so this is her 200th anniversary year. Her novels and short stories have frequently been adapted for radio and film. This Box of Broadcasts* playlist has links to many of them and will include the newest BBC dramatisation of 'Middlemarch' as soon as it's been broadcast.
The library also has copies of many of her novels for you to borrow or read online. They are famous for their rich description and insight.
*If you're new to Box of Broadcasts, a tutorial on how to register and get started watching is here.