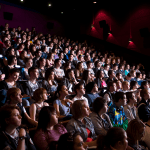 Film, Media and Cultural studies Key Resources
Box of Broadcasts (BoB) is an on-demand TV & Radio streaming service for education and research. It contains over 2 million broadcasts from over 65 free-to-air channels including BBC, ITV, Channel 4 and more.  You can find a complete list of channels here .
New to BoB? Check out this BoB tutorial for help on getting started, making playlists & clips, how to embed videos on Canvas and more.
Access thousands of films which have been broadcast on tv using Box of Broadcasts (BoB).
We have a limited subscription to Kanopy, a streaming film resource. If you are a student or staff member in Sunderland's Faculty of Arts & Creative Industries and would like to view any films in Kanopy, fill in the form you see in Kanopy to request access.
Film and television DVDs are available to borrow from the library to watch at home. They will also play on any Library computer if you don't have a DVD player.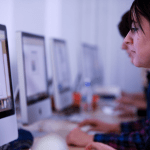 Journalism, Social Media and PR Key Resources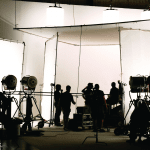 Media Production and Screen Performance Key Resources