Education Subject Resources
Below you'll find a list of some of the essential resources for Education. You can access all of these resources and more via the Library website.   This is not an exhaustive list of all databases but highlights major sources.  Click on each title to learn more about its content and strengths.
Remember to log in to Library Search first with your University user id and password for full access.
Futher professional bodies, websites and teaching resources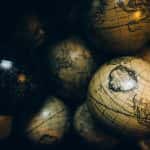 There are a number of regulatory bodies that govern education, standards of teaching and funding in England and Wales.   There are also professional organisations that offer general guidance on testing and teaching, as well as those specialising in specific subjects.  Others can offer advice on careers and opportunities within the education sector.
Advance HE (Previously: Higher Education Academy: Enhancing Teaching Quality in Higher Education)
The Association of Graduate Careers Advisory Services (AGCAS)
Association for Learning Technology (ALT)
The Association for Science Education (ASE)
Association of Teachers of Mathematics
Centre for Post-14 Education and Work (formerly NRDC)
Education & Skills Funding Agency
Education & Training Foundation
The Education Technology Association (NAACE)
The Historical Association (HA)
Learning & Work Institute (formerly NIACE)
The Mathematical Association (MA)
The National Association for Language Development In the Curriculum (NALDIC)
National Centre for Excellence in Teaching of Mathematics (NCETM)
National Foundation for Educational Research (NFER)
nasen (National Association of Special Educational Needs)
National Research and Development Centre for Adult Literacy and Numeracy (NRDC)
The Society for Education and Training
Standards and Testing Agency (STA)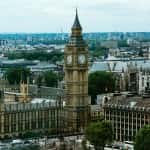 Education policy, legislation and curriculum change on a regular basis.
Stay informed of the latest changes from the Department for Education and links to the current National Curriculum.
TES / THES and Guardian Education are also useful sources of current debate in Education.
Department for Education (DfE)  DfE also have Youtube, Twitter and Facebook accounts which can also provide useful updates.
Department for Education Policies
Department for Education publications   (searchable listing of all publications)
Links to specific policies (see the policies link above for the full listing)
Access to Higher Education policy
Further Education and Training policy
School and college qualifications and curriculum policy
Special Educational Needs and Disability (SEND) policy
Teaching and school leadership policy
School Curriculum
DfE site for The national curriculum, early years, key stages 1 to 5, GCSEs and AS and A levels, tests, exams and assessments.
Newspapers 
(search online via their websites or use Newsstream newspaper database)
Times Education Supplement (TES)
Times Higher Education Supplement (THES)
Statistics
The Office for National Statistics   UK's largest independent producer of official statistics.  Together with the DfE they produce a wide range of educational and sociological statistics.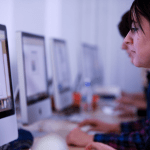 There are a number of useful websites, social media outlets and education blogs that will be beneficial for your studies. Below are a handful of our favourites, with many used and recommended by your lecturers.
There is a selection of open access websites that offer free lesson plans and ideas for teaching and some you may need to subscribe to.
BBC Bitesize  (Primary and Secondary resources available in variety of subjects)
British Council  (resources from a worldwide perspective covering all subjects in Primary and Secondary)
Council for Learning Outside the Classroom
English Teaching Resources (Secondary English teaching resources)
Historic England (images and online resources for Education)
Historical Association (online resources for Primary and Secondary)
Magical Maths (resources & articles)
Institute of Mathematics:  Maths resources & further sites
Mr P's ICT blog (uses ipads & other tech to enhance learning)
Nrich: Enriching Mathematics   (Primary and Secondary resources)
The National Archives  (resources to support with History & Culture)
OpenStax:  (Free textbooks in Science, Maths and Social Sciences)
Primary Resources (resources and downloadable materials for all areas of Primary)
Resourceaholic  (Blog and resources for teaching secondary school mathematics)
Teaching Ideas and Resources ( free classroom activity ideas, downloadable resources for Primary)
Teachit English (free resources from KS3 to GCSE and ALevel)
Teachit Geography (free resources from KS3 to GCSE and ALevel)
Teachit History (free resources from KS3 to GCSE and ALevel)
Teachit Languages (free resources from KS3 to GCSE and ALevel for Spanish, French and German)
Teachit Maths (free resources from KS3 to GCSE and ALevel)
Teachit Primary (free resources for Primary)
Teachit Science (free resources from KS3 to GCSE and ALevel)
TES  (paid for resources for EY, Primary and Secondary)
Twinkl (free and paid for Lesson packs, planning, assessment, display materials, story book ideas, topic-based activities for Primary and Secondary)
The Whiteboard Blog   using Science and Technology in the classroom