Children's book illustration award – longlist published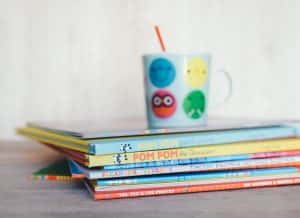 The Yoto Carnegies 2023 longlist launched this week, with nominations that range from stories of intimate family life to sensitive introductions to societal issues.
This is the UK's longest running book awards for children and young people, and is managed by the CILIP, the Chartered Institute of Library and Information Professionals. One award is for writing and one is for illustration. This year, the longlist is dominated by independent publishers, and many finalists' works reflect on past histories or look to the future of our planet.
Medals are awarded annually by CILIP together with the CILIP Youth Libraries Group (YLG).
There are 31 books on the list, with 18 being longlisted for the Yoto Carnegie Medal for Illustration – you can check out the longlist online.
The Yoto Carnegies celebrate outstanding achievement in children's writing and illustration and are unique in being judged by children's librarians, with the Shadowers' Choice Medals voted for by children and young people.
Each year thousands of reading groups in schools and libraries in the UK and overseas get involved in the Awards, with children and young people 'shadowing' the judging process. They read, discuss and review the books on the shortlists, get involved in reading related activity in groups, and vote for their favourite books to win The Yoto Carnegie Shadowers' Choice Medals for Writing and Illustration.
[Content based on CILIP press release]