Sage Catalyst for Social Sciences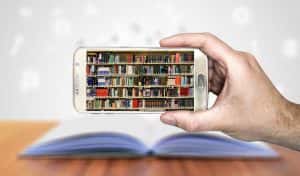 This academic year we've set up a new resource for you Sage Catalyst which holds eBooks not only published by Sage but also Learning Matters. It covers all areas of Social Sciences so will be useful if you are studying Applied Investigation, Childhood and Society Studies, Childhood Studies, Childhood and Youth Studies, Community and Youth Work Studies, Criminology, Health and Social Care, Inequality and Society, Investigative Management, Leadership in Criminal Justice and Policing, Sociology or Social Work (Integrated Degree Apprenticeship, ordinary BA or MA).
You can get to Sage Catalyst from the Database Search on Library Search and then entering Sage Catalyst. Just follow the View Online link to launch it. You can browse the eBooks by subject:
Just enter your university ID and password to view the eBook. You will also find it useful to browse through these eBook topics:
The Business and management section of eBooks also holds handy books on leadership such as:
You'll find the eBooks are also linked into Library Search. Sage Catalyst adds new material twice each year. So you'll see newer editions of your key textbooks will come onto their listing.