SAGE Catalyst: eBooks for Nursing
The library has recently subscribed to a new collection of eBooks from Sage publishing. The package includes 53 nursing titles that we have not previously been able to buy as eBooks, including the Transforming Nursing Practice set of titles.
Access to Sage Catalyst is available from Database Search on the library homepage, search for Sage Catalyst and click the link under View Online: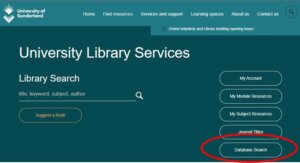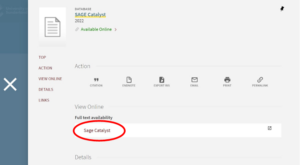 From the categories list choose Nursing to access the available titles. There are also some key textbooks included under Research Methods & Evaluation and Study Skills areas.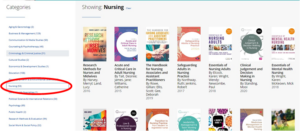 All of the titles in Sage Catalyst are discoverable through Library Search, click on view full text from the catalogue record to access.
Here are a selection of just some of the titles available,:
If you need any further help with accessing SAGE Catalyst or any of our other databases please get in touch via Library Chat or email at library@sunderland.ac.uk