New Books for Social Sciences – Summer/Autumn 2022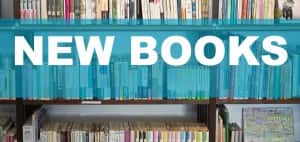 We've added some new books and eBooks onto Library Search which arrived over the summer and autumn. You can find them all on our New Resources for School of Social Sciences – Summer – Autumn 2022 list. Take a look at some of the highlights:
Can I Go and Play Now? by Greg Botrill – Childhood Studies.
COVID-19 and the Voluntary and Community Sector in the UK: Responses, Impacts and Adaptation by James Rees, Rob Macmillan, Chris Damm and Claire Bynner – Community and Youth Work.
Geographies of Gender-Based Violence: a Multi-Disciplinary Perspective by Hannah Bows and Bianca Fileborn  – Criminology.
Migration, Health and Inequalities: Critical Activist Research Across Ecuadorean Borders by Roberta Villalón – Health and Social Care.
Gendered Perspctives on Preventing Violent Extremism: Women and 'Prevent' by Sam Andrews  – Professional Policing,
Safeguarding Young People: Risks, Rights, Resilience and Relationships by Dez Holmes, Lauren Wroe, Jenny Pearce, Jenny Lloyd. Helen Beckett, Carlene Firmin, Rachel Knowles, John Coleman, Ann Hagell and Kristine Hickle – Social Work.
Introducing the New Sexuality Studies: Original Essays by Laurel Westbrook, Steven Seidman and Nancy Fischer – Sociology.
If you have a book you would like us to buy then follow our Suggest a Book link on the library homepage to request it. We will try and get it as an eBook where possible so more students can use it.