Industry resources for Fashion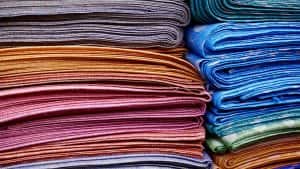 Naomi Austin, one of our Senior Lecturers in Fashion at the University of Sunderland, recommends two of our library databases to her fashion students.
"I'd recommend IBISWorld for industry data on the fashion industry (manufacture, wholesale, retail etc.) and Euromonitor for market sector (consumer trends, consumer spend, market and industry stats, turnover and the like). Using these resources ensures you have access to clear and current statistics which means that you can understand the market at a professional level."
On IBISWorld, each industry report provides detailed performance data and analysis on the market, supply chain, operating strengths and weaknesses, external drivers, major player market strategies, industry profit and cost structure benchmarks.
Euromonitor focusses its Industry analysis across consumer goods and services, including market performance, market size, company and brand shares and profiles of leading companies and brands.
There are excellent help videos provided by each of the databases which will help you navigate around the system and find the information you want for your research.