New Books for Social Sciences – Summer 2022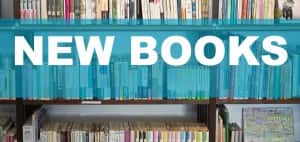 We've added some new books and eBooks onto Library Search which arrived over the summer. You can find them all on our New Resources for School of Social Sciences – Spring – Summer 2021/22 list. Take a look at some of the highlights:
Self-regulationi in the Early Years by Sue Robson and Antonia Zachariou – Childhood Studies.
Youth Sociology by Alan France, Julia Coffey, Steven Roberts and Catherine Waite – Community and Youth Work.
Practical Guide to Working with Sex Offenders by Diane Wills  – Criminology.
Visual Research with Chlldren and Young People by Pat Thomson – Health and Social Care.
Discipline and Punish: the Birth of the Prison by Michel Foucault  – Professional Policing,
Social Work: Past, Present and Future by Terry Bamford and Keith Bilton – Social Work.
Sociology: Introductory Readings by Anthony Giddens and Philip W. Sutton – Sociology.
If you have a book you would like us to buy then follow our Suggest a Book link on the library homepage to request it. We will try and get it as an eBook where possible so more students can use it.