Lexis+ UK: Family Law Reports

This leading specialist family court reporting service is now available through Lexis+ UK. Family Law Reports contain verbatim reports of every important Family Division, Court of Appeal, Supreme Court and European courts case covering the whole range of family law.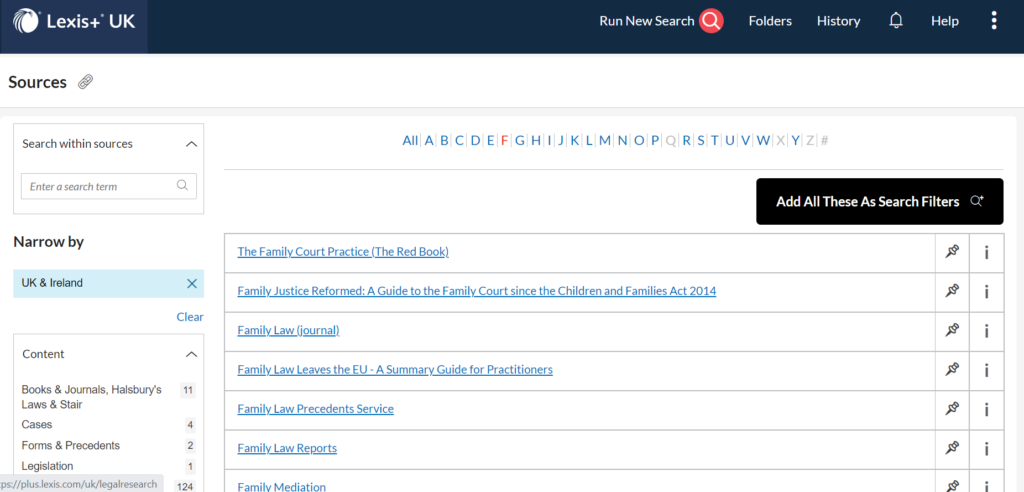 You can browse Family Law Reports content via the My Sources tab on Lexis+ UK, or search via the Search All box on the home page by case name or citation.