Get started with the Library (for Hospitality, Events, Aviation and Tourism students)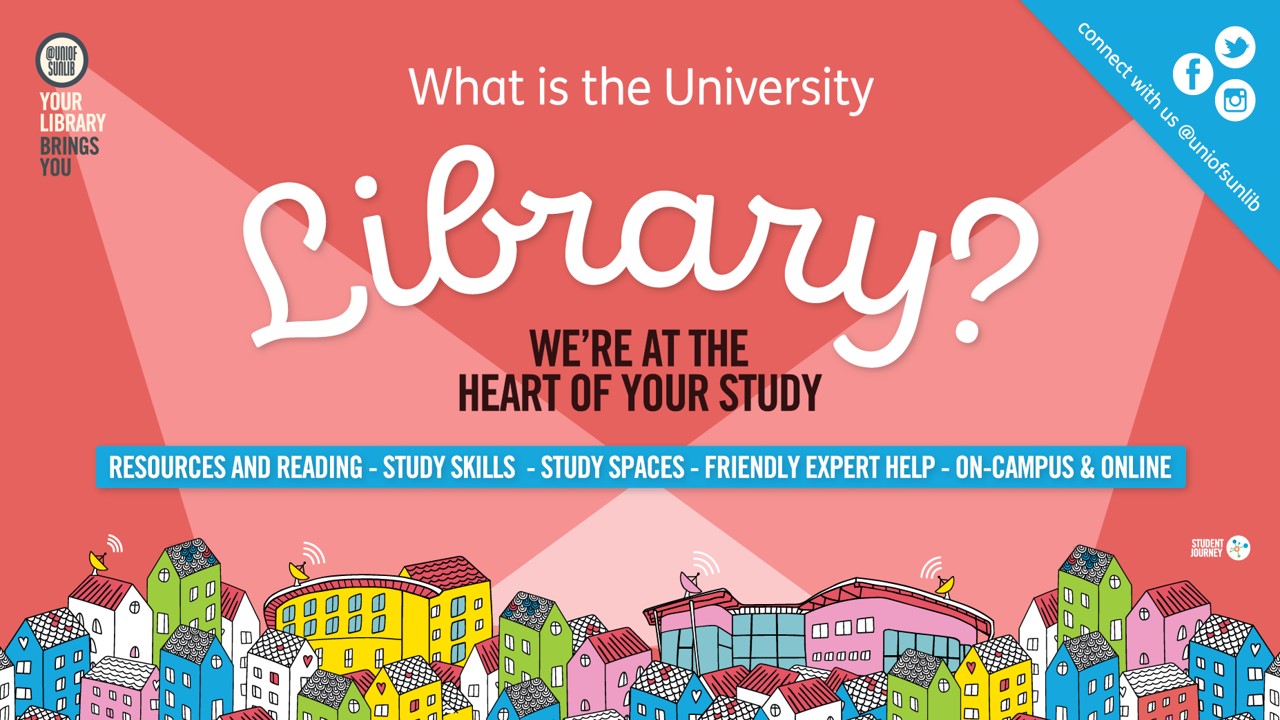 Welcome to new students and welcome back to returning students! I thought I'd share a some info that will help you familiarise yourself with the Library and make the most of it:
Book a Library Tour
A member of library staff will walk around the library with you as part of a small group and answer your questions.
Find books in the Library
The print collections for Hospitality, Events, Aviation and Tourism are within St. Peter's Library (Prospect Building). Watch our short video below where I take a walk through the Library to highlight HEAT books.
A lot of resources (such as books) are online
Many of our books and all of our academic journals are available online. Watch videos to learn how to find resources using Library Search.
Key Resources for Hospitality, Events, Aviation & Tourism & Blog
We've curated information about the different types of sources you may need to use in your studies. Whether you need to find books and journals or newspapers or industry information you'll find some guidance.
Book Library study rooms
There are lots of study spaces within the Libraries but if you need a quiet place to work alone or in small groups there is 1 bookable study room at St. Peter's Library and 5 bookable study rooms at the new Library@DavidGoldman.
Contact the Library
Ask library staff if you have a question about using the library. If you're at St. Peter's you can visit the help desk to speak to a member of staff. You can also chat with Library staff online using Library Talk.