New Books for Social Sciences – March 2022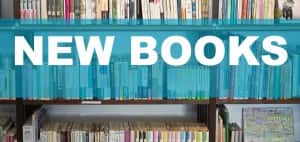 We've added some new books and eBooks onto Library Search which arrived in March. You can find them all on our New Resources for School of Social Sciences – Winter – Spring 2021/22 list. Take a look at some of the highlights:
Feminism and the Politics of Childhood: Friends or Foes? by Rachel Rosen and Katherine Twamley – Childhood Studies.
Researching Racism: a Guidebook for Academics and Professional Investigators by Muzammil Quraishi and Rob Philburn – Community and Youth Work.
Women and the Crimial Justice System by Katherine S. Van Wormer and Clemens Bartollas  – Criminology.
The Adult Safeguarding Practice Handbook by Kate Spreadbury and Rachel Hubbard – Health and Social Care.
Dot.cons: Crime, Deviance and Identity on the Internet by Yvonne Jewkes – Professional Policing.
Cross Cultural Child Development for Social Workers: an Introduction by Lena Robinson – Social Work.
Alternative Sociologies of Relgion: Through Non-Western Eyes by James V. Spickard – Sociology.
If you have a book you would like us to buy then follow our Suggest a Book link on the library homepage to request it. We will try and get it as an eBook where possible so more students can use it.