New Books for Social Sciences – Winter/Spring 2021/22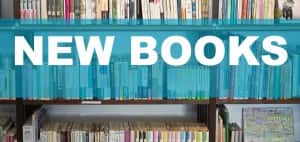 We've added some new books and eBooks onto Library Search which arrived in December, January and February. You can find them all on our New Resources for School of Social Sciences – Winter – Spring 2021/22 list. Take a look at some of the highlights:
Education for Social Change: Perspectives on Global Learning by Douglas Bourn – Childhood Studies.
Supporting New Digital Natives: Children's Mental Health and Wellbeing in a Hi-Tech Age by Michelle Jayman and Maddie Ohl – Community and Youth Work.
The Rich Get Richer and the Poor Get Prison: Thinking Critically About Criminal Justice by Jeffrey H. Reiman and Paul Leighton  – Criminology.
The Evolution of the British Welfare State: a History of Social Policy Since the Industrial Revolution by Derek Fraser – Health and Social Care.
A History of Private Policing in the United States by Wilbur R. Miller – Professional Policing.
The Anti-Racist Social Worker: Stories of Activism in Social Care and Occupational Therapy by Glory Simango and Tanya Moore – Social Work.
Sex, Politics and Society: the Regulations of Sexuality Since 1800 by Jeffrey Weeks – Sociology.
If you have a book you would like us to buy then follow our Suggest a Book link on the library homepage to request it. We will try and get it as an eBook where possible so more students can use it.