Retail, Energy and Local Government Funding – updates from IBISWorld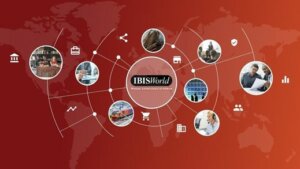 Includes analysis on the future of physical retailers, discussion of energy in the United Kingdom and a look at how local government funding has been changing over the past decade.
UK Industry Fast Facts
IBISWorld presents a list of Fast Facts covering every sector of the UK economy, updated every two weeks and highlighting all the latest economic developments. Read the full article.
The Future of the UK Retail Store
Amid the continuing rise of e-commerce, a trend that accelerated as a result of the COVID-19 pandemic, bricks-and-mortar stores are coming under increasing pressure. Although online retailing continues to grow, the physical retail store is expected to remain relevant by appealing to consumers' desire for experiential shopping and diversifying into other areas, such as commercial real estate. Read the full article.
Solving the UK Energy Crisis
The energy crisis has presented itself as one of only a few drags on the UK's otherwise strong initial rebound from the COVID-19 pandemic, with surging gas prices continuing to inflate energy bills and drive suppliers out of operation. We've looked at the current state of the energy market and the measures being put in place to support its performance. Read the full article.
Local Government Funding in the UK
Unlike the central government, local government authorities are unable to borrow to finance spending; they instead generate revenue through central government grants, council tax and business rates. We've analysed how local government funding has changed over the past decade, including how it has been affected by the COVID-19 pandemic. Read the full article.
For more information on any of the UK's 500+ industries log into IBISWorld.