Creative Lives 1st February – Graham Dolphin
The School of Art and Design Creative Lives' presentations highlight how creative graduates across the field of art and design work, live and thrive in the arts and creative industries. These artists will be speaking about their career journey and projects they are currently involved with.
The talks are open to all students and staff in the Faculty of Arts and Creative Industries, and the general public. There's no need to book individual places, just come along on the day. The talks will run 4.00-5.00pm every Tuesday from 1st February to 5th April 2022.
Tuesday 1st February – Graham Dolphin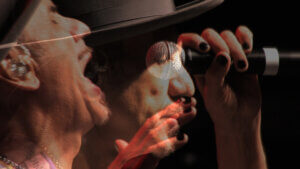 Graham Dolphin is a British artist born 1972 in Stafford, UK. Working across a range of mediums; including film, sound, drawing, sculpture, text and curatorial projects, his work frequently explores the concepts of self-identification and idolism, included an ongoing series of pieces inspired by the memorialisation of deceased celebrities.
He is known for his meticulous and laborious art work created using various media, including scrupulously reconstructing the shrines dedicated to rock stars that are often popularised by fan communities. These works draw connections between such modern day monuments and the acts of pilgrimage associated with saints and gurus in religious rituals, as well as questioning the relationship between appreciation and veneration in art.
Please join us for this session via this Teams link.
More details about this 10 week programme of speakers and dates are available online.