New Books for Social Sciences – Autumn/Winter 2021/22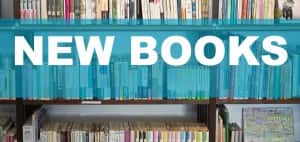 We've added some new books and eBooks onto Library Search which arrived in September, October and November. You can find them all on our New Resources for School of Social Sciences – Autumn – Winter 2021/22 list. Take a look at some of the highlights:
Understanding Childhood: a Cross-Disciplinary Approach by Mary Jane Kehily – Childhood Studies.
Social Exclusion of Youth in Europe: the Multifaceted Consequences of the Labour Market Insecurity by Sonia Bertolini, Dirk Hofäcker, Michael Gebel, Marge Unt and Vassiliki Deliyianni-Kouimtzis – Community and Youth Work.
Criminal Justice Research in an Era of Mass Mobility by Andriani Fili, Synnøve Jahnsen and Rebecca Powell  – Criminology.
Behavioural Policies for Health Promotion and Disease Prevention by Benjamin Ewert – Health and Social Care.
Police-Community Relations in Times of Crisis: Decay and Reform in the Post-Ferguson Era by Ross Deuchar – Professional Policing.
Anti-Discriminatory Practice: Equality, Diversity and Social Justice by Neil Thompson – Social Work.
The Short Guide to Sociology by Mark Dodge and Rima Saini – Sociology.
If you have a book you would like us to buy then follow our Suggest a Book link on the library homepage to request it. We will try and get it as an eBook where possible so more students can use it.