RCNi Publications
The University Library is pleased to announce that our subscription to RCNi publishing, the publishing company of the Royal College of Nursing, has been extended to include more nursing journals titles.
In addition to Nursing Standard, Mental Health Practice and Learning Disability Practice, staff and students now have full access to the following titles:
To access any of the above Journals click on an image (you will be prompted to log in with your University ID and password) select Full Text Access then RCNi Publishing for the latest editions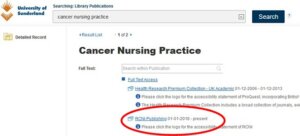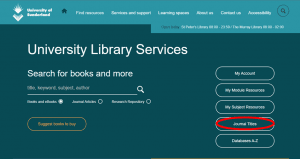 Access is also available from the Library homepage, click on Journal Titles (you will need to log in with your University ID and password) and type in the title of the journal you are interested in, click on RCNi Publishing and you will be taken through to the journal website. Once here you may search by subject/topic, browse the current issue or the latest clinical articles or explore the online archive from the past 3 years.
Issue covers courtesy of RCNi Publishing