New Books and eBooks for Social Sciences – March and April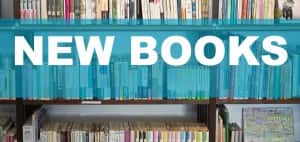 We've just added the latest books and eBooks for March and April onto the New Resources for School of Social Sciences Winter – Spring 2020/21. When you browse through the list you'll find a number of books on My Module Resources Readings list that were previously only available as print copies and which we now have as eBooks.
Here's a taster of the items on the list:
Visual Arts with Young Children: Practice, Pedagogies and Learning by Christopher M Schulte and Heyon Park – Childhood Studies
Young and Lonely: the Social Conditions of Loneliness by Janet Batsleer – Community and Youth Work
Sex Work and the New Zealand Model: Decriminalisation and Social Change by Lynzi Armstrong – Criminology
The Life Course a Sociological Introduction by Stephen Hunt – Health and Social Care
Restorative Justice for Survivors of Sexual Abuse by Angela Marinari – Professional Policing
Social Work with Autistic People: Essential Knowledge, Skills and the Law for Working with Children and Adults by Yo Dunn – Social Work
Navigating Trans*+ and Complex Gender Identities by Jamison Green, Ashley Rhea Hoskin, S J Miller, Cris Mayo – Sociology
Why not add your choices to our collection? Use Suggest a Book on the library homepage to put in your choices!