New life to British Ceramics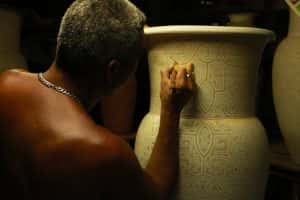 Check out this article from the New York Times Style Magazine.
It is entitled "The Black Potters giving new life to British Ceramics," with a sub-title of 'a growing community of makers are creating work that reflects their identities and challenges the history of their art form in the UK." (text sourced from the article)
If you find that you hit a pay-wall or password page, do not fret! The Library subscribes to Newsstream, which gives you online access to the full-text of over 600 UK regional, national and international newspapers including this magazine. This means you can continue reading for free!