Creative Lives talks: 13th April – Lily Daniels
Our School of Art and Design Creative Lives talks offer many examples of how creative professionals live, work and thrive in the arts and creative industries. You will gain an insight into the creative process and career routes through a series of talks from local and nationally-renowned practitioners at different career stages, many of whom are University of Sunderland alumni. You'll hear from artists, designers, makers, photographers, curators, filmmakers, and much more.
These workshops are open to all students in the Faculty of Arts and Creative Industries, and the general public. There's no need to book individual places, just come along on the day.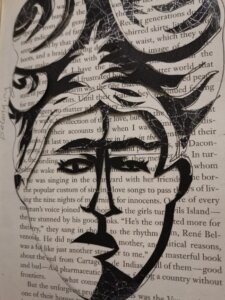 Tuesday 13th April – Lily Daniels
Working with a range of materials including illustration, ceramics and heritage crafts Lily Daniels collaborates with researchers and artists across the UK. After studying Glass and Ceramics at the University of Sunderland she began working in gallery engagement, going on to complete an MA in Inclusive Art Practice at University of Brighton. Continuing her work in participatory art Lily is a facilitator, programmer and curator working with partners across the North East to deliver collaborative projects as a Participation & Engagement Officer with Seventeen Nineteen in the city of Sunderland. Her freelance practice looks at historical representations of marginalised stories in cultural memory- from monuments to religious texts.
Please join us via this link – Click here to join the meeting
More details about the artist and the rest of the 10 week programme of speakers and dates are available online.