Women and COVID-19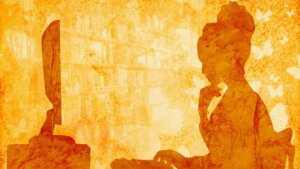 This week has marked one year since we joined the rest of the United Kingdom in locking down for the first wave of the COVID-19 pandemic. The Association of Librarians and Information Professionals in the Social Sciences' Sites of the Week Bulletin has published links to some new reports highlighting the experience of women during the COVID-19 pandemic which will appeal to you if you're studying Sociology or Inequality and Society.
Report on the UN Women Global Response to COVID-19 focuses on the issues for women such as global violence against, the economic impact, gender mainstreaming of data, leadership and political participation and humanitarian/disaster zones which UN Women raised at the United Nations (UN) which the UN has built into its COVID-19 response.
There's also a UN Development Programme brief on the effect of COVID-19 on women's incomes around the globe. You can view or download the brief Protecting Women's Livelihood in Times of Pandemic: Temporary Basic Income and the Road to Equality.
The Global Institute for Women's Leadership based at King's College London has published a report Does Furlough Work for Women? Gendered Experiences of the Coronavirus Job Retention Scheme in the UK. If you find the report useful you might also want to sign up for a free online even on 8 April from 2000-2100 How to Ensure a Feminist Recovery from Covid. The Institute also offer a regular podcast A Podcast of One's Own.